Never any sweeteners or artificial flavours. Just premium ingredients.
Never any sweeteners or artificial flavours. Just premium ingredients.
We at Hecho are tequila lovers and our go-to has always been Tequila blanco 100%, soda and lime. A Tequila Soda will always only be just three ingredients away, but who wants the chore of mixing cocktails when you're with amigos, so we created "Hecho".  Hecho brings the classic cocktail experience with the informal convenience that session beer provides, while also delivering on taste and authenticity.
Hecho Tequila Soda contains our own custom blended Tequila Blanco 100% agave, and is mixed and carbonated together with water and a touch of natural lime flavour. 96 calories, gluten free, and no added sweeteners makes us one of the cleanest canned cocktails in the world.  
Unlike other ready to drink options, Hecho uses only 100% blue agave tequila (no malt, neutral grains, or mixto tequila).  
Hecho is extremely versatile as it can be consumed right out of the can or made into your own custom cocktail like our signature Hecho margarita, paloma or mimosa.
Salud!
Regular price
Sale price
$11.99 USD
Unit price
per
Sale
Sold out
Shipping Availability Details - Please read before you buy.
View full details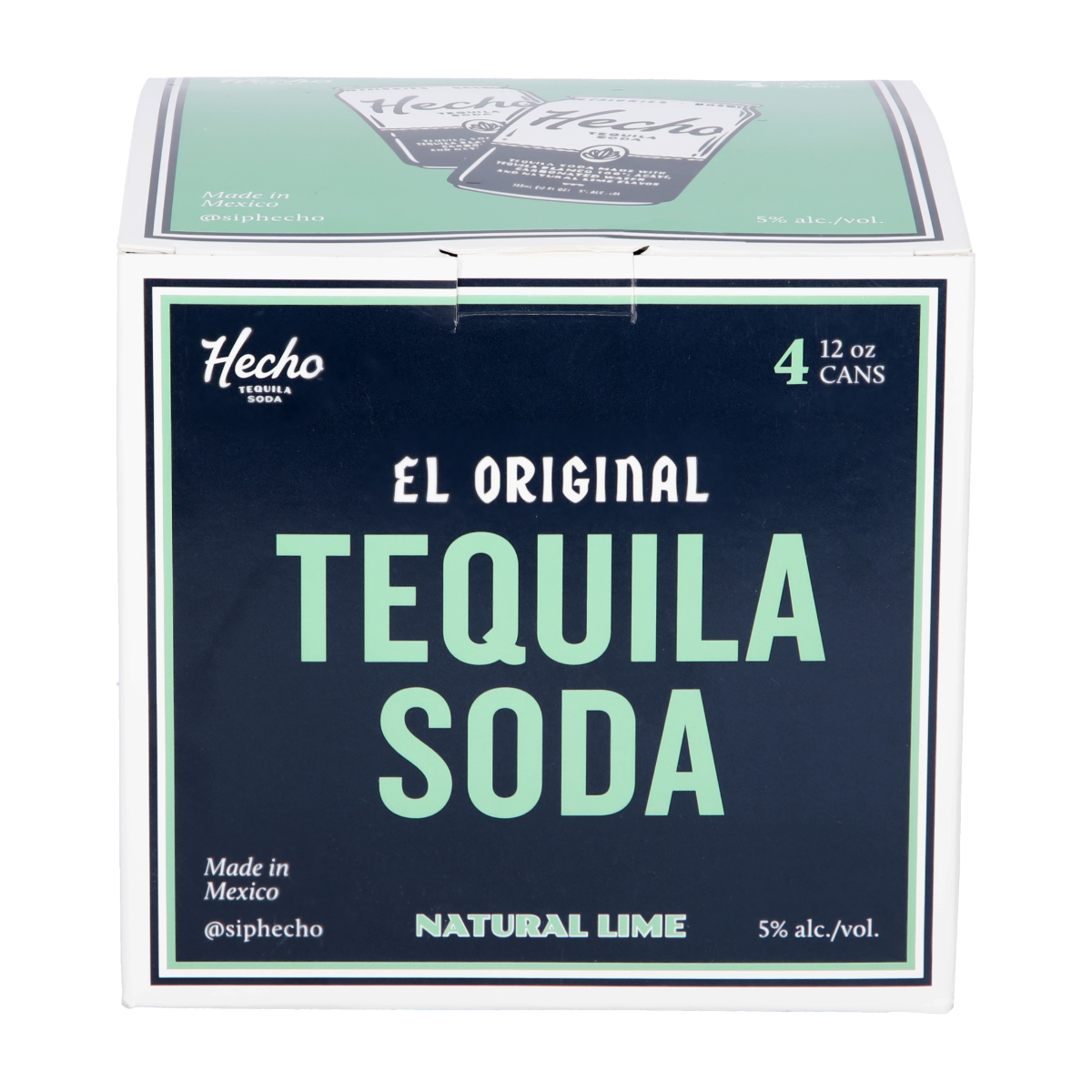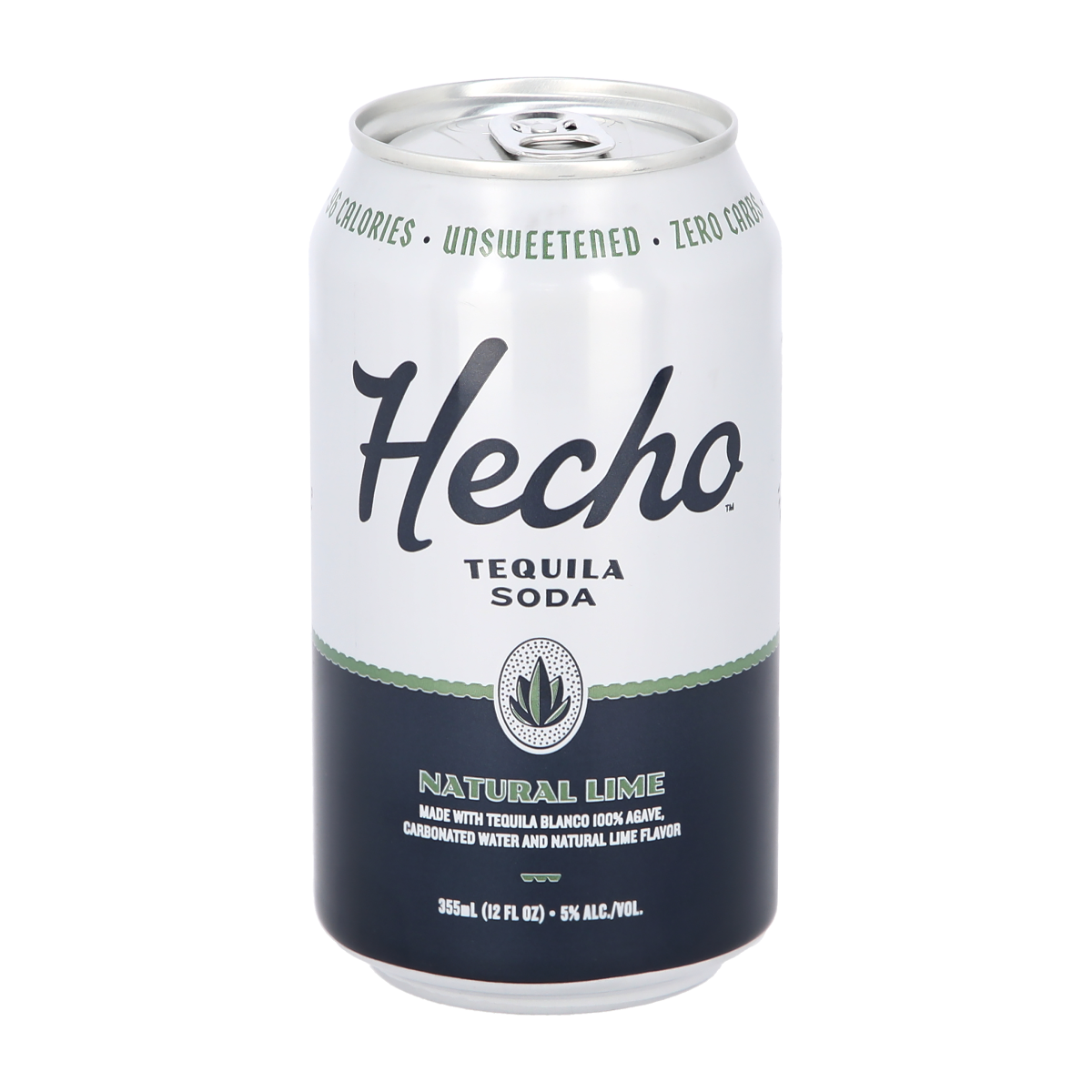 Shipping Details
AVAILABILITY
We currently ship to the following states: AZ, CA, CO, CT, DE, D.C., FL, GA, ID, IL, IN, KS, KY, LA, MD, MA, MI, MO, NE, NV, NH, NJ, NM, NY, NC, ND, OH, OK, OR, PA, RI, SC, TX, VA, WA, WI
SHIPPING
Someone 21 years of age or older must be available to sign for any alcohol orders. Packages containing alcohol will not be left on doorsteps.
The estimated shipping time for spirits / beer orders is 2-10 business days.
Tracking numbers will be received within 2-5 business days after an order is placed unless one of the conditions below applies.
If your purchase includes any presale/preorder items, your order will be fulfilled once these items are available — please expect a delay. Fulfillment times will also vary if an item is backordered and will ship based on item availability.
We cannot ship to a PO Box, including military bases, FedEx, UPS or Walgreens as they will not accept other local carriers' packages.
Shipping carriers will make up to three (3) delivery attempts. If you cannot accept delivery during these attempts, the product will be returned to us. If you'd like us to reship, we will charge an additional $40. We will offer refunds or replacements for any products that are damaged or below satisfaction.